Home Delivery and Set Up
Roy's Home Sales – WV
The only thing more exciting than shopping for a new home is seeing your home placed securely on-site at the location of your choice. For your convenience, Roy's Home Sales offers comprehensive home delivery and set up service. We take pride in offering a full range of precision services for your new home. Our team handles everything from pouring the footer, setting and leveling the blocks, and delivery to setting your new home in its permanent location on your property.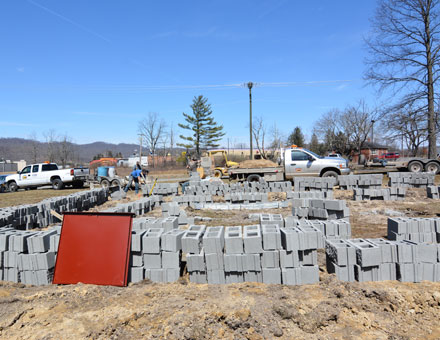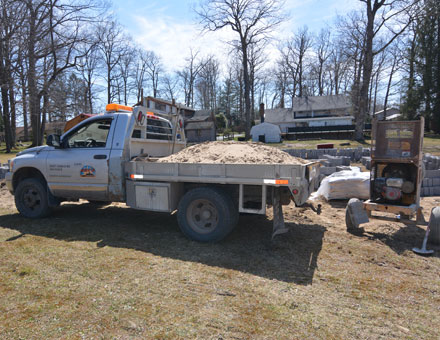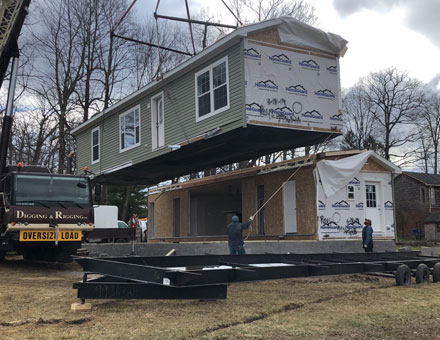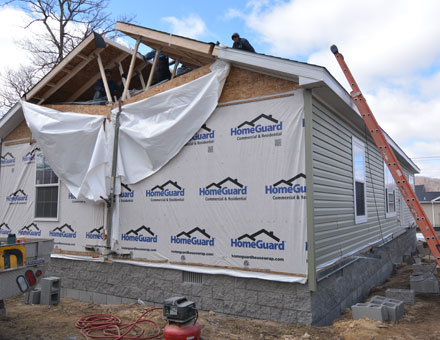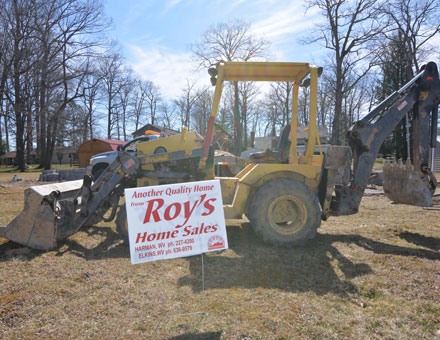 Home Delivery Checklist – Site Check,
Insurance, Permits, and Documents
To help make the delivery and set-up process as smooth as possible, please review the checklist below. Contact Roy's Home Sales if you have any questions. Call: 304-636-9579.
Site Check
Once you have selected a home and a site has been obtained, schedule a site check with us to determine what preparations must be made to set up your home.
Insurance
Contact your insurance company to obtain physical damage insurance. This will need to be in place the day you sign our "walk-through completion of home set" and pay off the home before you receive the keys to your new home.
Permits
Obtain all required permits from the governing city or county. These may include:
Building Permit
City Septic (or Perc Test for Septic System, as determined by local health department)
Water Tap (or well)
Rights of Way, etc.
Utilities (verify requirements to start service and schedule turn-on of electric, gas, water, etc.)
Floodplain
If your home is to be set up in a floodplain (as determined by your city or county maps), a base flood elevation (BFE) will have to be set by a certified surveyor and approved by the governing city or county. Your home must be set up according to the floodplain regulations of that approving governing body and FEMA.
Required Documents
Building Permit Copy
A copy of your city or county building permit must be furnished to Roy's Home Sales.
Written Right of Way Copy
If a right of way on or through another folk's property is required to access your home site, a copy of the written and signed permission from those landowners must be provided to Roy's Home Sales. You should also keep a copy in a safe place.
UNLESS USING A BANK AS YOUR FINANCIAL SOURCE, THE PRICE OF THE HOME IS REQUIRED TO BE PAID IN FULL PRIOR TO DELIVERY. ANY OTHER CONDITION CONTRARY TO THIS MUST BE APPROVED BY ROY'S HOME SALES IN WRITING, BY ROY'S MANAGEMENT, AND ALL CONDITIONS MUST BE CLEARLY STATED IN WRITING BY THE LENDING INSTITUTION INVOLVED.
Hopefully this information will be helpful as you get started with some preliminary requirements. Should you have questions or need additional information, please let us know.